One Neigh at a Time
Sober Adventure Vacation
August 26-30, 2020 | Dryhead Ranch, Montana
Join me for the experience of a lifetime — breathtaking mountain views, beautiful canyons, wide open meadows, horses, wildlife, and new connections.
5 days, 4 nights, lodging, meals and activities provided $2297
616.901-2666
Reconnect with yourself and nature.
See Big Sky country from the back of a horse.
Breath the mountain air and fall asleep to the sound of the river.
Rediscover a love for life and your soul's purpose.
Make friendships that will last a lifetime.
Come Ride with Me! Exhileratingly sober!
Can you imagine it? You, on a beautiful well-trained ranch horse under the expansive Montana sky. Your sure-footed equine partner takes to you to the places that absolutely take your breath away with their wild beauty — and around you are good friends, laughter, understanding, acceptance and joy. Your heart is full and your mind is at peace. You fall asleep at night surrounded by the smell of sage and the soft lullaby of the creek in front of your bunkhouse.
You are intoxicated with life — no other substance needed. 
This is the experience you've dreamed about …
Are you ready for an adventure?
Have you ever wished for a place where there was a lot of fun but no alcohol allowed — and know that everyone else around you wants a sober adventure, too?
This year, I want to invite you to come on an ADVENTURE with me! The West has always been one of my favorite places — the wide open spaces, the closeness of nature, the smell of sage, and the feeling of a horse beneath me all offer me renewal in a way I have not found in other places. I want to share that experience — that renewal — with YOU! 
I will be your guide — your personal wayshower — in how to be intoxicated by life without a substance. I promise, you will drink in every moment, feel yourself floating among the clouds, and feel the freedom to expand your horizons.
The Dryhead Ranch is a 30,000+ acre working cattle ranch located just north of the beautiful Pryor mountain range. The ranch is home to grazing Angus beef cattle, a cavvy of 60+ ranch horses, and a heritage ranch family who love the Western way of life with all their hearts. Here you will find genuine laughter, warm smiles, good food, horsemanship knowledge, ranch wisdom and more.
Limited to 12 people. 5 days, 4 nights. August 26-30, 2020
Bunkhouse accommodations offer a private room with shared bathroom facility.
$2297 investment includes lodging, meals, activities (including riding). Payment plans are available. Ask for details. Kathy@OneNeighataTime.com.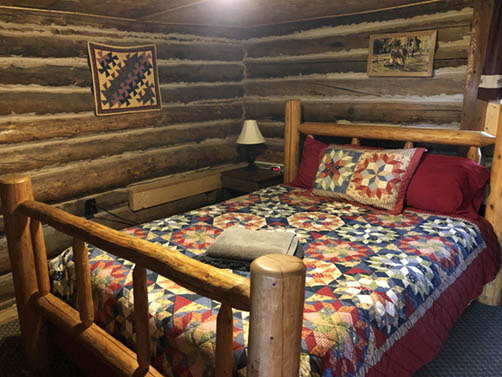 AGENDA:
Arrive in Billings by Noon August 26, 2020
Travel to the ranch will take about 90 minutes from Billings. Plan to arrive BEFORE 4 pm. Please see information below for our suggestions.
August 26
4 pm — check in and orientation
6 pm — opening circle
7 pm — dinner
August 27 – 29
8 am — breakfast
9 am — riding or group activity
11 am — lunch
1 pm — riding or group activity
3 pm — leisure
7 pm — dinner
August 30
8 am — breakfast
9 am — closing circle
11 am — depart for Billings
VERY IMPORTANT TRAVEL INFORMATION!
You will fly into Billings, Montana airport. The ranch offers round trip shuttle service from Billings and back for $100. We HIGHLY recommend you use this service versus driving or renting a vehicle as the roads to the ranch are primitive and require a high clearance truck or SUV. In order to arrive on time at the ranch via the shuttle service, you must arrive at the airport by noon on Wednesday, August 26. We recommend coming in on Tuesday if you can't get an early morning flight Wednesday. The ranch shuttle service will pick you up at a motel near the airport (we have recommendations, just ask!) if you choose to come in a day early. Billings is a wonderful western town with great food and lots of charm. We can recommend some evening events if you would like!
MEALS AND LODGING AT RETREAT
Meals and lodging are provided at the ranch. Bedrooms are private, but the bathroom facilities are shared. The ranch can accommodate your dietary requirements as long as they know in advance so please let us know if you need gluten free, vegitarian, vegan or have food allergies. The ranch is located about an hour from Lovell, Wyoming, so you will not be able to quickly run to the store. The ranch is located on the Crow Reservation and no alcohol is allowed. 
When packing, be sure to bring clothes suitable to the mountains and outdoors. We recommend riding boots (with a heel), jeans or riding pants, and a jacket as, even in August, it can get chilly on the ranch. Pack your camera! The scenery is amazing.
DEPOSITS AND REFUNDS
A refund of your deposit or payment less $250 administrative fee will be provided IF we can fill your spot in the program. In the event we can't fill your reservation, no refund will be issued. All payment plans must be paid in full by July 1.
Think this might be right for you? Let's talk!