One Neigh at a Time Recovery Retreat
Rekindle…Rejuvenate…Revive at Soulful Prairies in Woodstock, IL
October 7-11, 2021
Allow Kathy Slagter to lead you to a happier, more joyful life in recovery during this special weekend! We will be retreating at Soulful Prairies in Woodstock, Il — this magical place will bring nature and horses center stage in your day! Fantastic food, friendship, and fun await you on this vacation retreat. Lodging and meals are included in our all-inclusive investment.
10 Reasons to Join Us on a One Neigh at a Time Recovery Retreat
Spend 3 Nights and 4 Days at an all-inclusive, women's recovery retreat. Join Kathy and experience a weekend of healing and horses, on an 80-acre farm. Soulful Prairie's is in Woodstock, IL, and is surrounded by pristine countryside landscapes. This treasure land was built with love and dedication to create a place where people can heal and find peace and serenity in the beauty of the land and with the horses.
As the retreat unfolds, you will ReKindle your soul, ReJuvenate your body and ReVive your soul as you deepen your connection with these wonderful horses, enjoy new lifelong friends, and create a whole new chapter for yourself.
#3: Meet  Like-Minded Women
As you join and gather with new friends, together you will take the reins to your life in your hands, and be ready for the ride of your life?
RE means to look backward and to look ahead, or anew.  Gestalt means Wholeness. Add in the horses, joy, laughter and yes maybe a few tears, you will walk away enriched with a new passion and purpose on your recovery journey. We do not ride the horses; your connection and healing are felt by being in the presence of the horse's high vibrational energy.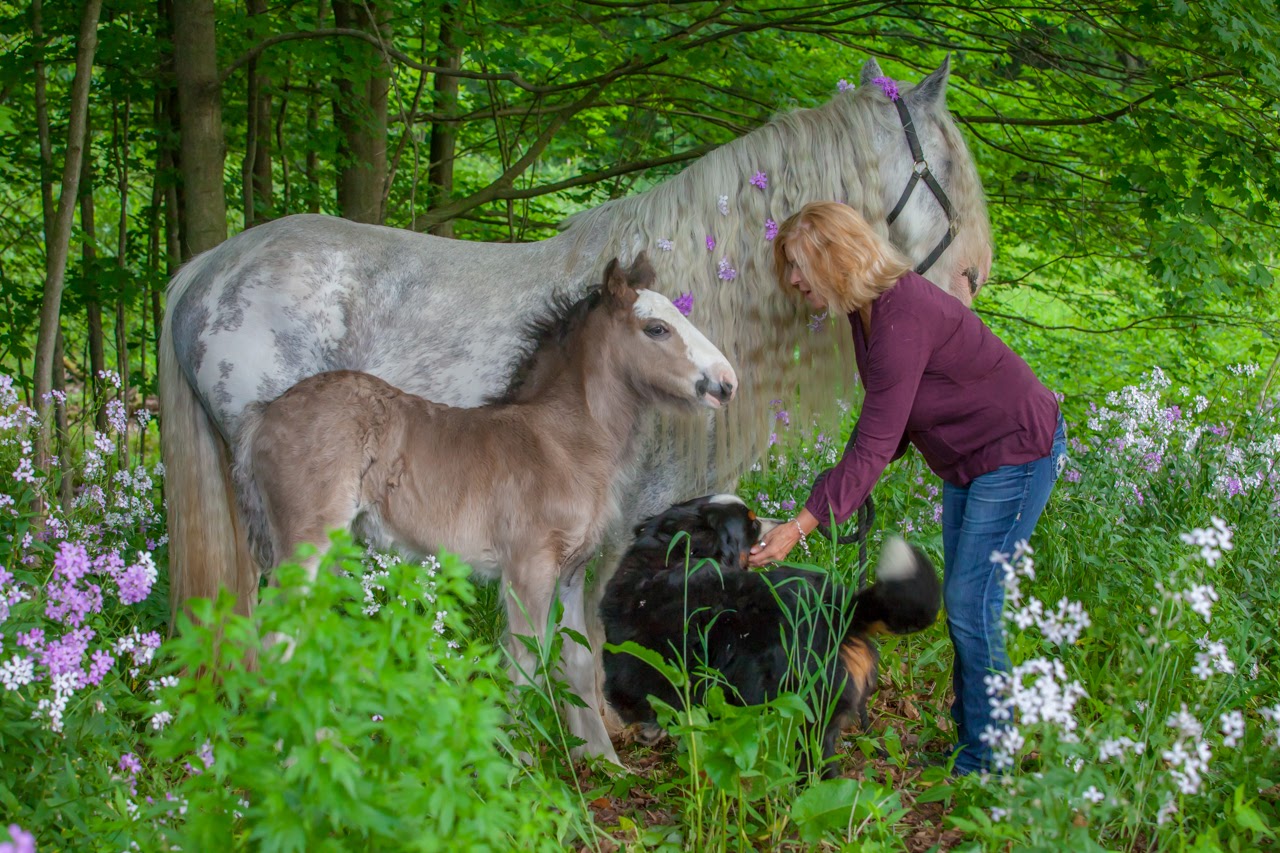 #5: Let Us Take Care of YOU!
As we gather in the barns arena with the horses, they will co-coach with Kathy who is a dually certified Gestaltist and Equine Gestalt Coach through the Touched by a Horse™ certification program.
To enhance the experience, in the evenings you may join us in the barn! Activities may include a gong meditation, Yoga with the horses, or a nightly campfire. To Aid in relaxation, massages are available*.
We will spoil your taste buds with homemade fresh, from the garden, food that is mouthwatering and the laughter at mealtime is epic. You will soak in every moment. .
#8: You realize retreats are Vacations
The beauty of a holiday is that you walk away ReKindle, reJuvenate, and ReVived, not tired and exhausted. Some people think fun is not possible without a drink of alcohol in your hand, Let's break the myth. I'm asking that no alcohol be allowed on the premises, for safety reasons and because that's how I roll, sober.
Thursday -Sunday $1100.00, early bird special 999.00
Includes Lodging, all meals, equine gestalt sessions, gong meditation, yoga, campfires, and freedom to wander through the peace poles, labyrinth, the farms garden, and find your peace and serenity amongst the land.  The only added expense would be a  massage.*
#10: Time to Give Yourself LOVE
Women tend to put everyone else before themselves, it's time to be first! Fall in love with YOU!  Start creating your new recovery story, your mind, body, and soul will thank you.  The new chapter you create will be filled with romance and passion, that the horses, the women, nature, gestalt, and I will guide you to finding a new purpose.